Its DAY TWO of the BUCCANEER BLOGFEST!
I'm supposed to tell you about my blog.
My blog is awwwwwwwwwwesome. You want to follow it.
Hahahaa! I'm totally kidding! For real though. I don't really know what to tell you about it. I post randomness, with no set schedule and very rarely any method to the madness, and allow things to fall where they fall.
Originally, the point of this blog was to chronicle my writing journey, and the learning experience it turned out to be. Which I feel that I did. I tried to be honest with my readers, and share my ups and downs.

Right now, however, I'm in the editing and revising stage, and frankly, if I blogged about that, it would look something like this:
So I don't blog about editing, because well, its editing.
Instead, I maintain a pretty regular flash fiction contest that is supposed to go up on Fridays, but even that tends to be irregular and consistently inconsistent.
But truthfully, that's me.
Consistently inconsistenet and always,
always
late.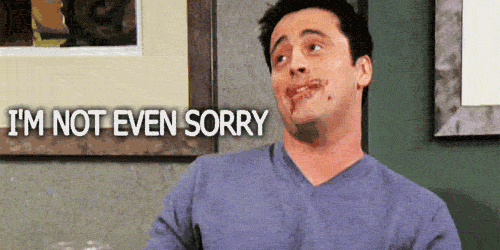 In looking back over my extensive experience blogging, and by
extensive
I mean (since March of this year), I'd say that the blog post I am most proud of, because frankly, it rocked, is the post about glorifying the bad boys in literature. You can find it
HERE
.
After that post, my next favorite post is the recent one with the Letter to my YA self. I like that one because of how difficult it was for me to post here. I'm proud of myself for putting it out there, and frankly, it goes with the post I linked to above regarding the bad boys in fiction. You can find that post
HERE
.
But let's promise to be 100% honest with each other, okay? I mean, really, really honest. No secrets.
The best post EVER is OBVIOUSLY the post where I announced my publishing contract!
HAPPY. HAPPY. DANCE.
You can find it
HERE.